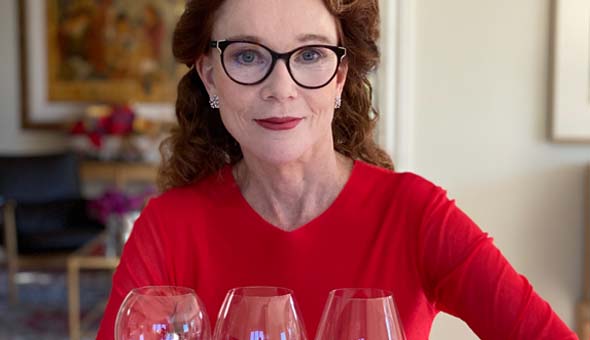 Karen conducts many different types of wine tastings and seminars—both in-person and virtually. Her style is high-energy, interactive, fun, and educational. With her team, she's organized tastings and seminars on wines around the world for up to 500 people.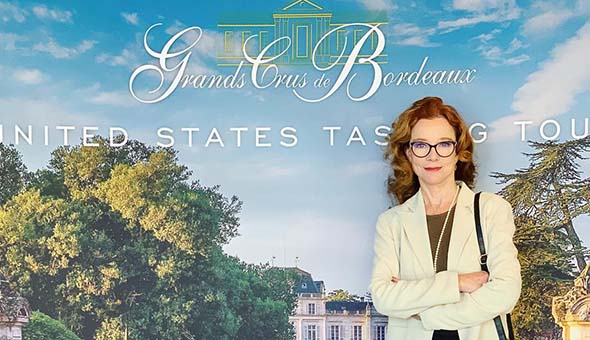 Karen's private wine tours aren't tours in the conventional sense. They are once-in-a-lifetime wine experiences. If you have ever wanted insider access to exceptional wineries and top-class wines, then having Karen MacNeil as your private tutor and guide is the answer.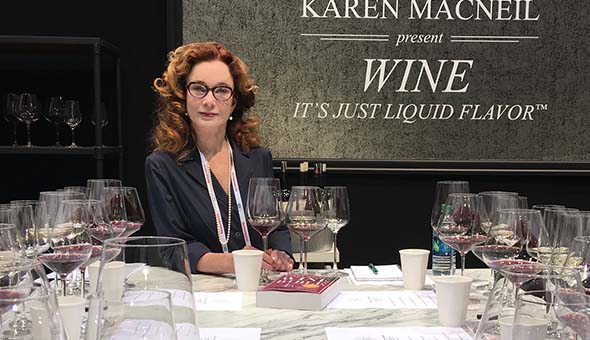 The ability to engage an audience—to entertain them with style—is what sets Karen apart as a speaker. Karen's knowledge, passion, humor, and her ability to inspire result in wine events that are one-of-a-kind exclusive experiences.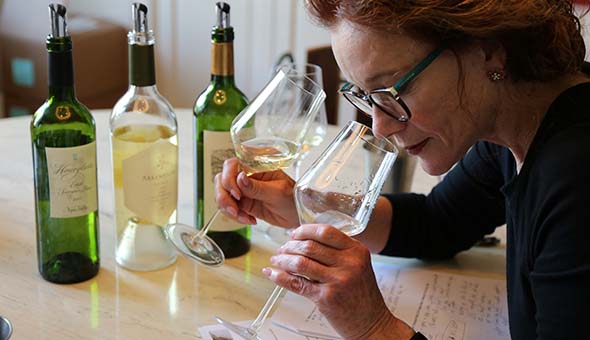 Karen's deep knowledge of wine and the wine industry along with her unique voice and creative approach allow us to consult on a select number of wine marketing and wine communications projects each year.
Karen is a consummate pro whose passion for wine easily ignites the interest of her audience, while also educating and entertaining them. She has conducted live and virtual wine events for us globally that have proven to be a uniquely effective way of strengthening our client relationships. She is, quite simply, an extraordinary presenter.
Karen's unique combination of wine connoisseur and journalist brings the experience alive in a very engaging and magical way. Karen arranged for stunning settings for our wine and food pairings, creating a memorable experience for our group.
Karen MacNeil is one of the most knowledgeable wine educators and thoughtful communicators we work with. Our programs are always more polished, meaningful and relevant when Karen is involved.
At Lexus, our philosophy is to make the most of every moment in a way that makes a difference. Karen MacNeil's experience combined with her extraordinary ability to engage our dealers made for an incentive trip of a lifetime.
Karen MacNeil's team brings both a professional and creative eye to the task at hand. They have perfected the balance between research methodology and artistic inspiration to produce work that is educational, concise and on-strategy. Within the wine category, there is no other agency we would consider to support and strengthen our brands.
Karen is the most charming, pleasant, understanding and insightful mind in the wine world…her expertise has strengthened and improved our programs , at all levels…strategy, education, experiences, knowledge and inspiration….she is a true talent, sophisticated, worldly, timely and extremely efficient.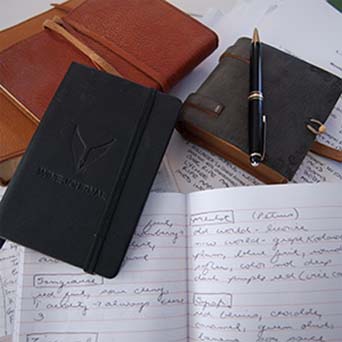 When it comes to wine, Karen wrote the book
One of the best-selling books of all time, The Wine Bible has sold more than a million copies.
Fast, fascinating, and fun, WineSpeed is Karen's innovative digital platform
Join 30,000 other wine lovers and get WineSpeed delivered free to your in-box every Friday. It's packed with facts, quizzes, videos, wine steals and deals, spotlights, interviews, Q & As, and just about everything else you need to enjoy wine (except for the wine itself).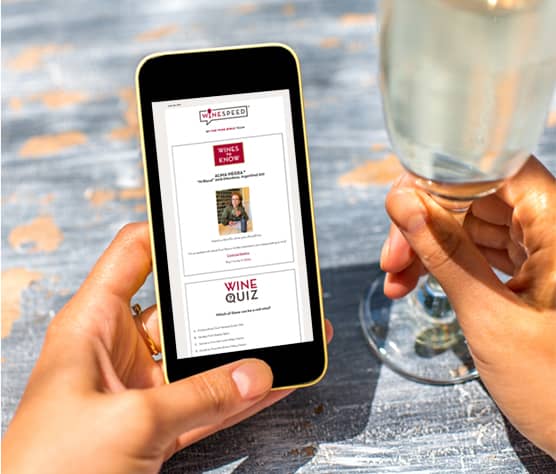 Flavor First Stemware—designed for what matters most: flavor.
Karen MacNeil's Flavor First Collection is comprised of just three glasses designed to enhance the flavors of all the wines you drink. 
The Crisp & Fresh glass is ideal for crisp and fresh wines like Sparkling Wines, Champagne, Pinot Grigio, Roses, and Sauvignon Blancs.
The Creamy & Silky glass underscores the creamy, silky harmony of Chardonnay and Pinot Noir.
The Bold & Powerful glass enhances bold and powerful wines such as Cabernet Sauvignon, Merlot, Malbec, and more.
Join us for #TasteWithKaren LIVE as Karen talks to and tastes with winemakers and vintners from around the world.
It seems we can't find what you're looking for.